Allergen Removal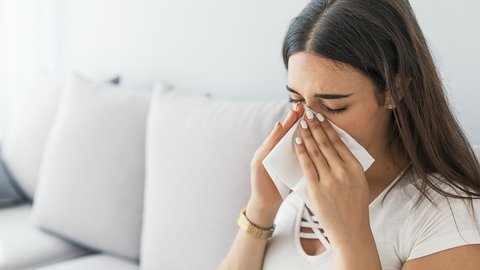 If you suffer from allergies or asthma, cleaning your rugs and carpets regularly is the best thing you can do. A clean home is a healthy home. Cleaning will remove fungi, bacteria, dust, pollen, and other pollutants that can aggravate and trigger problems for allergy and asthma sufferers.
Did you know that one out 4 Americans suffer from allergies or have allergic illnesses such as asthma or sinusitis? If you're one of them, you don't need us to tell you how miserable those can be. What you may not know is that dust mite and pet allergens found indoors are one of the leading causes of these allergic diseases.
Dust mite and pet allergens lurking in carpets and furniture can cause a person who has asthma to have an attack. With continued exposure to these allergens, even those people with relatively mild allergies can develop severe, chronic, and even life-threatening illnesses.
Allergy Relief Treatment - Our Process
Many of the allergy-aggravating contaminants in our homes live in our carpets and upholstery, making deep cleaning these surfaces vital – especially for those concerned with the health and allergies. The professionals at Gator Clean will remove allergens such as dust mites and pet dander from your carpets and upholstery, helping to reduce the severity of these allergies.
The place of exposure to the most significant amount of allergen for the longest amount of time is in the bedroom. Up to 60% of the dust mites found in the home are living in your bed, and you spend one-third of your life in the bedroom! And, bedrooms are the easiest area to control as an allergen-free zone. Therefore, the bedroom is the highest priority treatment area.
Your Gator Clean technician will first vacuum the mattress, carpeting, and any draperies or upholstered furniture using an exterior vented vacuum or HEPA-filtration vacuum cleaner. The mattress is then thoroughly cleaned on all surfaces and deodorized (if required). Following cleaning, Allergy Relief Treatment is applied to all mattress surfaces using a fine-mist application. The mattress is placed in a drying position, and a special air mover is used to speed the drying process, which, depending upon temperature and humidity, usually takes about an hour.
The same safe cleaning agents are used to clean the bedroom carpeting and if desired, any upholstered furniture or rugs, followed by an application of Allergy Relief Treatment. Once again, humidity down to normal levels promptly. Baseboards and windowsills are cleaned as well. We suggest washing the bedding and pillows in hot water and adding two cups of Allergy Relief Treatment to the rinse cycle. So effective as a laundry treatment, this need only be used every fourth washing.
While servicing the bedroom is the highest priority, significant benefits may also result from cleaning and treating other areas where allergy sufferers spend lots of time. These areas include the upholstered furniture and carpeting in rooms where time is spent watching television, reading and so on. Also, all carpeted areas and upholstery that pets have access to should be cleaned and treated.
A Clean Carpet is a Healthy Carpet
Recent EPA studies confirm that periodic, professional cleaning using truck-mounted hot water extraction reduced the number of contaminants and allergens in the home. Getting your carpets, rugs, and upholstery thoroughly and regularly cleaned by a professional carpet cleaning service gets rid of dust mites and pollutants, keeping your family safe and healthier. Gator Clean can help keep your carpets and rugs – the filters on your floor – in tip-top shape. By keeping your home carpets and rugs clean, you'll enjoy cleaner air and the benefits of breathing more comfortably.
To learn more on Gator Clean's "Allergy Relief Treatment," please click here to download our free Allergy Relief Brochure.
Call Gator Clean today at (352) 508-4556 or fill out our handy Free Quote Request Form for an estimate on Allergen Removal.