Whole-Home Odor Removal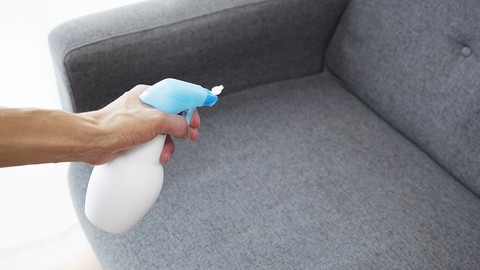 They say smell is a big part of determining taste…so that would mean smell is a rather important part of your everyday life. If that's the case, you don't want foul-smelling or stagnant air smells permeating through your home. And now you don't have to with whole-home odor removal services from Gator Clean! We have the tools and experience to handle any odor removal job right the first time. Gator Clean guarantees our work, so you will have have the confidence that we will support our work as well.
Here are a few "odor services" we can provide:
Pet odors and pet urine odors
Cooking odors including curry smell
Apartment or vacant home deodorization
Hotel and motel odors
Infection control
Remove mold or mildew smells
Mystery smells in the building
Allergy abatement
Gator Clean specializes in odor removal, sanitizing infection problems, allergen reduction, and antimicrobial coatings that maintain a safe environment for our customers.
Ozone Shock Treatments
There are countless ways to cover up odors, from deodorizing to air fresheners and surface cleaning. But for odor removal that is permanent and uses no chemicals or cover-ups, ozone shock treatment is a guaranteed way to eliminate tough odors for good.
Ozone shock treatment is the complete elimination of noxious odors or toxic and harmful pollutants. Ozone shock treatment kills odors from cigarette smoke, pet urine, mold, and mildew or any other source.
Because Ozone is a naturally occurring element, it is the absolute strongest available sterilization method in existence. It is made up of complete oxygen, and after the sterilization process is complete, it reverts to breathable oxygen in a relatively short time.
Ozone Shock Treatment works by killing the offending bacteria by rupturing the cell wall of the organism. It acts 3,000 times faster than chlorine as a bactericide cleaner, and it is the absolute strongest available commercial air treatment.
Call Gator Clean today at (352) 508-4556 or fill out our handy Free Quote Request Form for an estimate on Whole Home Odor Removal!