Mattress Cleaning & Sanitizing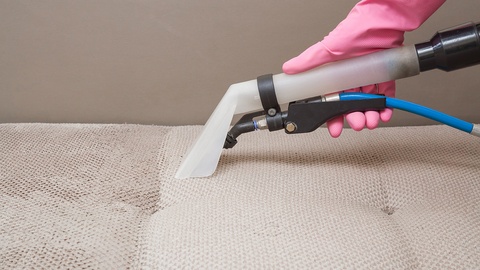 We all know that the average person spends 1/3 of their life in bed asleep, so wouldn't it make sense to clean your mattress? Mattress cleaning is often overlooked. Think about it: dust mites, pet dander, skin cells, all in your mattress, all making allergies worse or leaving you a little itchy. Getting rid of irritants like that can help open up your breathing passages, helping you get a more restful sleep. Gator Clean's professional mattress cleaning and sanitizing can do just that. With our cutting edge cleaning technology, we can get you breathing easier. No toxic chemicals, no fumes, no pesticides, no harmful residues…nothing to harm you, your family, or your pets. Just all-natural cleaning agents, bio-based from plant extracts. When used with our dry steam vapor system, you will be able to feel the relief!
Call Gator Clean today at (352) 508-4556 or fill out our handy Free Quote Request Form for an estimate on Mattress Cleaning & Sanitizing!