Nicotine Stain Removal & Restoration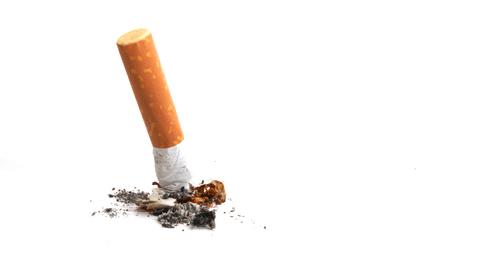 The same nicotine in tobacco that stains your skin and teeth leaves the same dingy yellow stains on your walls, furniture, and carpet. Homes and apartments inhabited by indoor smokers often have brown or yellow stains and streaks on walls and furniture from the buildup of years of cigarette smoke. These homes often require the professional services of a specialty cleaning company like Gator Clean to remove them entirely rather than cover them up.
Cigarette smoke permeates every surface of a home. Smokers usually don't even notice the odor, while non-smoking guests are bombarded with the smell the moment they walk through the door. While many "do it yourself" remedies exist that tackle the problem at a surface level, Gator Clean knows that nicotine stains are a unique issue. A specialized professional method is the only correct solution to completely rid a home of this very thick and set-in greasy type of stain.
Gator Clean uses specific techniques and specialized professional products to clean your carpet, draperies, hard surfaces, furniture and walls and ceilings. After the thorough cleansing, we apply a stain-blocking product to prevent further toxic stain buildup.
For a clean, fresh-smelling home from top to bottom where you can see, feel and breathe the difference, contact Gator Clean for professional nicotine stain removal today!