Tips and News You Can Use
Easy tips to keep your carpet clean this Summer.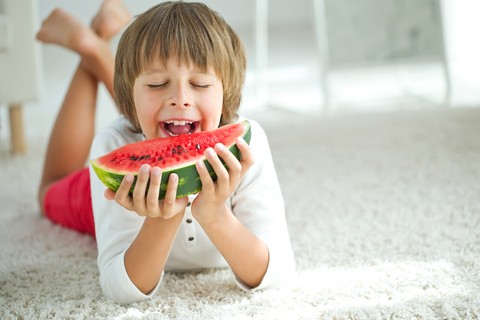 Warmer days are finally here. The sun is shining brighter and longer, the children are home from school, and the laid-back, relaxing feeling of summer fills the air. This time of year brings warm memories of time spent outdoors, hot dogs on the grill, and lounging...
Cost Factors in Cleaning the Air Ducts of a Florida Home.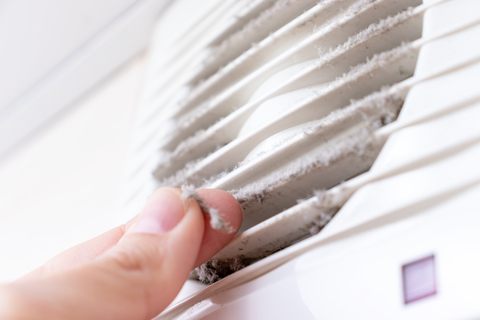 The cost of maintaining a home can add up pretty fast. Unlike renting, homeowners are solely responsible for repairs and upkeep of the various parts of their house. Some maintenance issues are more pressing than others, leaving many problems to simmer on the...
How NOT to clean a tile floor.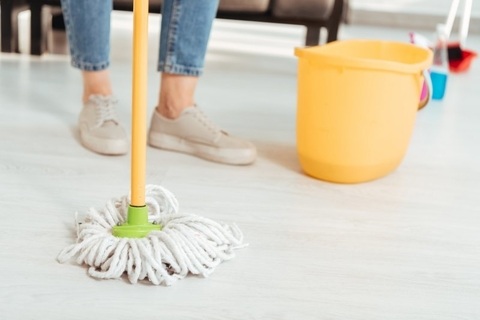 Keeping a tile floor looking clean and new is not always easy, especially when you live in a busy household. Sometimes you may just want to take the quick and easy route, but that's may not always be the best for your tile floors.
Here...
Is Air Duct Cleaning of your HVAC system effective against COVID-19 and other viruses & bacteria?
By now, everyone is aware of the coronavirus and how it is spread. It is up to us to do our part to contain the spread, such as practicing social distancing, staying home when we can, and wearing masks in public or crowded places. However, COVID 19 can be spread in less obvious ways, such as the HVAC...
Robotic Vacuum Cleaners for Christmas 2020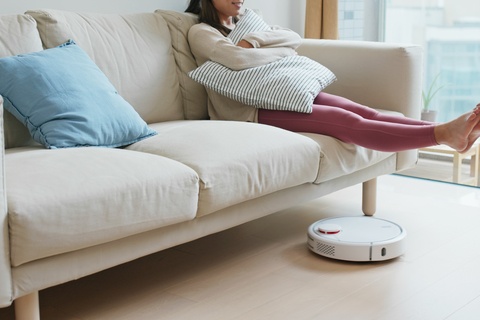 We all want to find ways to save time. With more and more "intelligent" technology - it was just a matter of time before the dreaded chore of vacuuming joined the club. A robot vacuum cleaner was once thought of as a futuristic prototype but is more and more commonly becoming an accepted member of the...
The Future of Cleaning Homes Post COVID.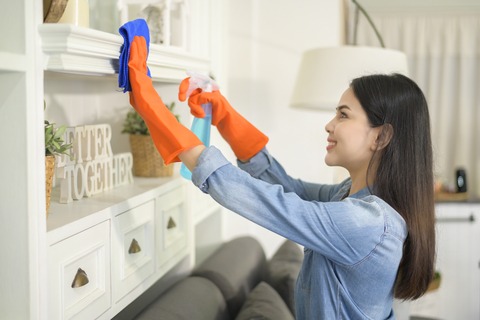 The world has been through so many changes in the last few months because of the new coronavirus. We have had to drastically change the way we live our lives and even how we clean our surroundings.
Masks and hand sanitizer are a must-have to prevent the spread of COVID-19. Some experts warn that this...
Doing this will keep tile and grout cleaning from being a chore.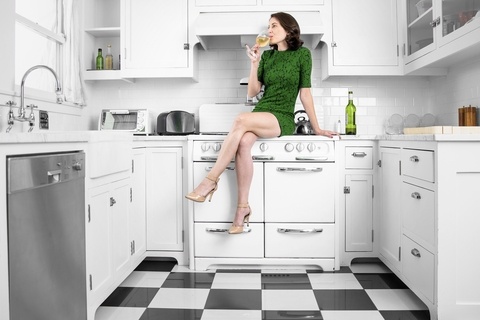 With the hustle and bustle of our daily lives, our tile and grout take a daily beating! Keeping it cleaned regularly will help prolong your tile life, but if you want to make sure you are getting the most out of your tile flooring, tile and grout restoration is the best way to go.
Grout is porous by...
What is carpet wicking and what can be done about it?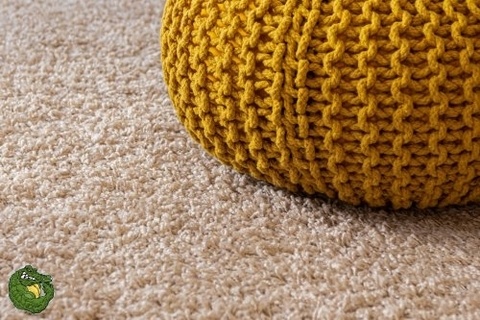 We often get called to re-clean carpet that has been cleaned and had a stain reappear. The carpet gets cleaned, looks terrific, and then a few days later, the same stains come back! This can be very frustrating for homeowners, and if your carpet is cleaned correctly, it shouldn't...
Tips to improve the smell of your home.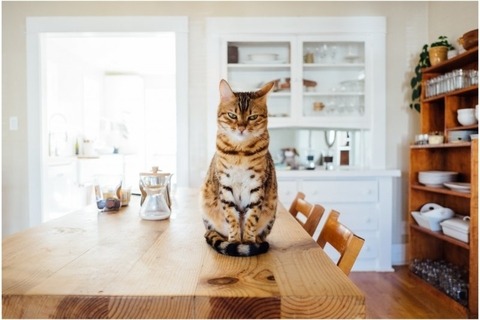 Everyone wants to walk into their home and smell the fresh, clean scent. Unfortunately, that's not always what we get, and it is for many different reasons. Does your home have a particular funky smell that you can't seem to get rid of? Maybe you just fried up some fresh fish or have a cat or two for...
How to properly sanitize high touch points in your home.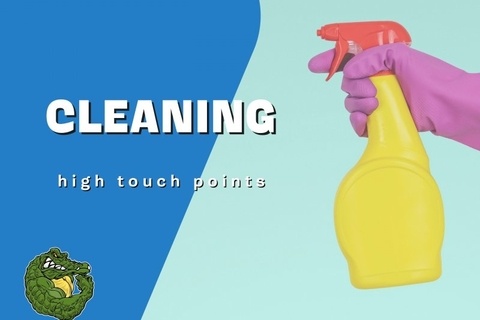 As we settle down into a life turned upside down from the coronavirus, we are continually reminded to wash our hands and disinfect surfaces that could be contaminated. At the beginning of the crisis, stores quickly sold out of hand sanitizer and essential cleaning products. With businesses soon opening...
Taking on mold and mildew in your home.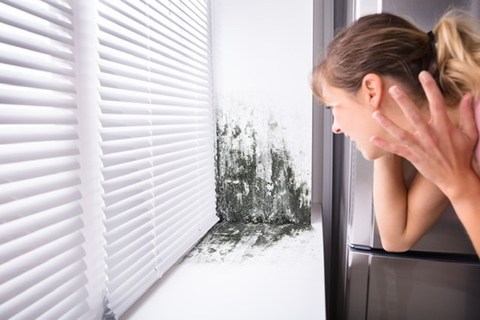 In damp, dark places, mold and mildew grow fast, and once it gains a foothold in your house, it takes a lot of work to eliminate it. So, how do you know if it's growing just beneath the surface of your carpet and on your tiles?
In most cases, it is easy to tell if you have mold or mildew growing on...
COVID-19 Safety Measures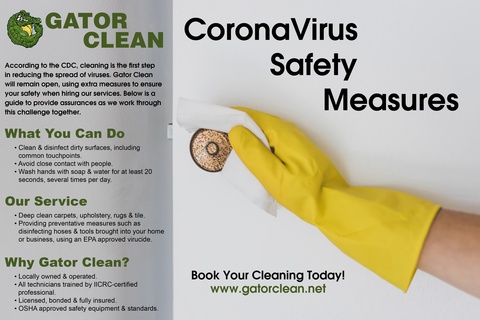 According to the CDC, cleaning is the first step in reducing the spread of viruses. Gator Clean will remain open, using extra measures to ensure your safety when hiring our services. Below is a guide to provide assurances as we work through this challenge together.
What You Can Do
Our Service...
8 tips to keep your dryer vents unclogged.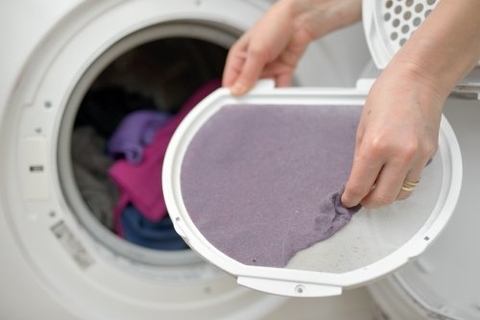 Here are eight practical tips to help your dryer vent stay clear longer:

1. Clean the lint screen. Pick lint off after every use. Handwash the screen occasionally to remove fabric softener residue (dry thoroughly before putting it back). Once monthly, use a skinny, long-handled...
Low Moisture Carpet Cleaning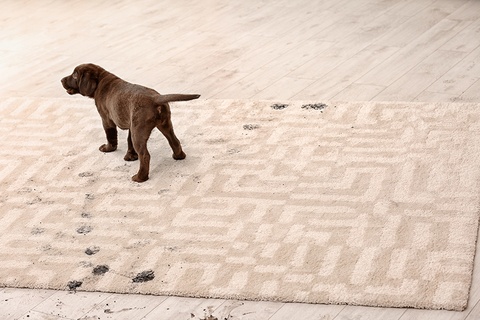 Low Moisture Carpet Cleaning for your viewing pleasure! Call Gator Clean and get yours done today!
Easy breezy spring cleaning tips.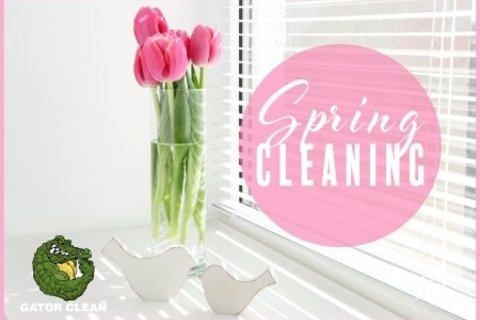 Spring cleaning season is upon us. We feel the urge to get outside and fix up our porches and patios, plant new landscaping, paint the shutters, dust off our outdoor furniture, and wipe the outside windows clean. When the Spring rain shows up, don't get discouraged if you can't get to everything right...
Breathe easier with air duct cleaning.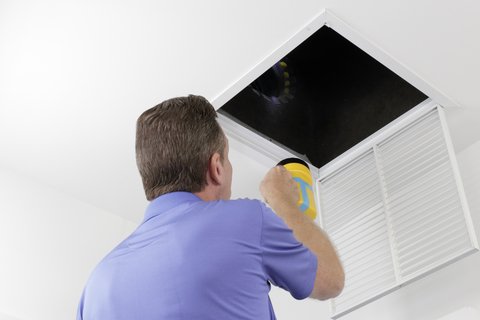 Clean, healthy, circulating air is crucial to everyone, especially those sensitive to indoor air contaminants. If you're an allergy sufferer, you'll benefit from immediate relief after the cleaning of your home's HVAC ductwork (Through Vent Air Compression System).
Here are just a few reasons...
Protecting Floors from your Christmas Tree.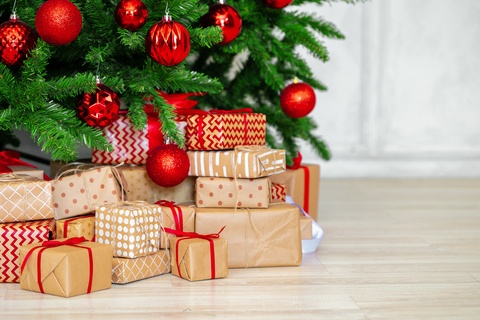 Christmas is finally here, and many families are already decorating for the occasion. Of course, no home is complete for the Christmas season without a beautifully adorned tree for everyone to see and enjoy. Some households opt for a fake tree that can be kept in storage for the rest of the year,...
Household Chores To Take Care of Before Thanksgiving Day.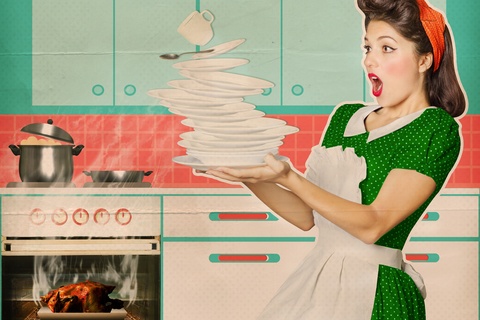 If you have ever hosted a Thanksgiving dinner at your house, you know how stressful it can be! As if making sure everything is cooked to perfection isn't enough, you also have to make sure your home is clean and ready for multiple guests. If you tackle some chores a few days ahead of the big day,...
Freshen Up Your Home For Fall In Central Florida.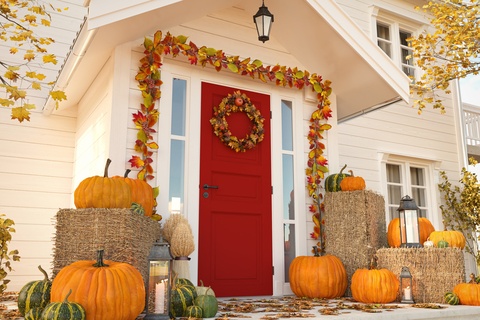 It may not seem like it yet, but Autumn is in full swing! The evenings are starting to cool down a lot more as the Fall breeze gently rolls over the Sunshine State, getting everyone in the mood for some fall weather. Though it might be a little warmer here than other states, we're starting to...
How beneficial is it to take off your shoes before entering your home?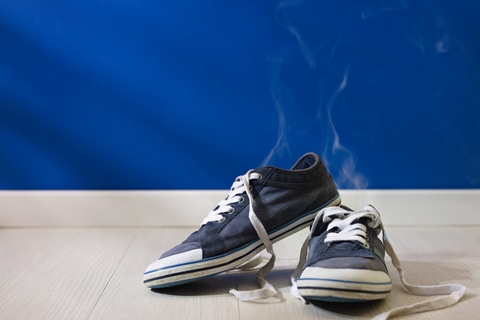 Americans remain divided on the subject of wearing shoes inside the house. We've all seen this scenario on television: An actor enters the room, throws himself on the couch or bed, kicks up his feet…and he's still wearing his shoes.
Make no mistake. Just like the rest of the world,...
Don't Overlook These 3 Things If You Have Allergies.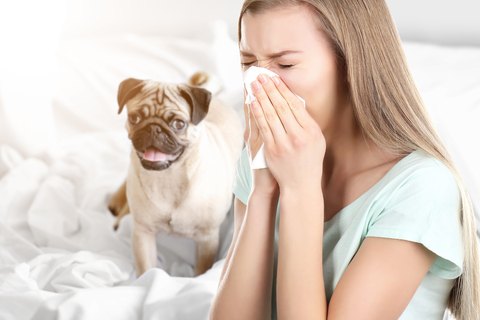 In some areas of the country, such as Florida, allergy season is ten months out of the year. That's a long time to be in misery if you're a sufferer and all too often, being indoors is just as bad as being outside. However, there are ways to reduce or even eliminate indoor issues, and some are...
What are travertine floors and how do you care for them?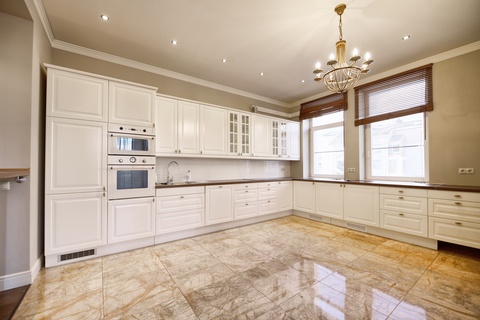 Travertine is a natural stone made of limestone that is formed at the mouth of hot springs or in limestone caves. The colors vary but are usually very light colors such as white, tan, cream-colored or rusty tones. It is porous and used in many different applications. Travertine was a choice of...
The horrifying truth of the ecosystem of your mattress.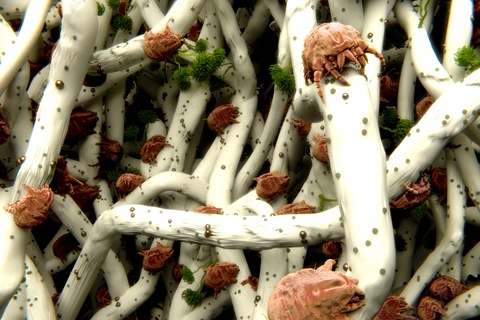 On average, a person spends a third of their life asleep, and it's usually on the same mattress they've had for years. Most people have heard the salesman spiel on mattresses and how you should get a new one every ten years. Well, ten years is a pretty long time, an entire decade of having someone...
Awesome unconventional ways to remove pet hair from your carpet.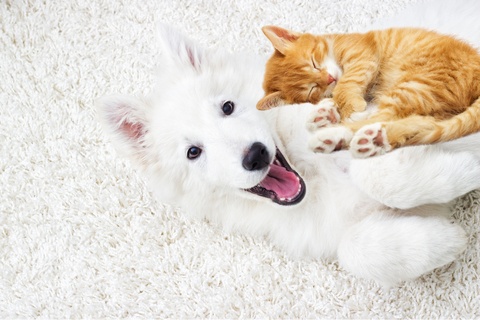 Pet owners all have the same problems when it comes to sharing our homes with our four-legged friends. The fur is everywhere, especially on the carpets! Getting rid of the animal is out of the question, so what are we supposed to do? Vacuuming regularly helps but the fur still seems to linger....
Old wives tales about carpet cleaning debunked.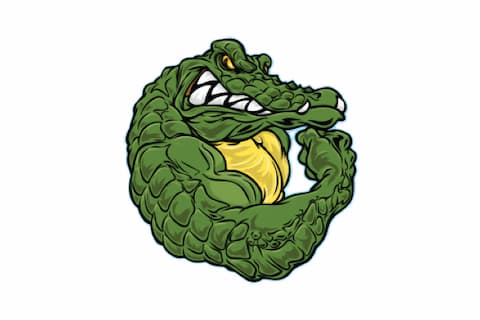 Many old wives tales and myths crop up all over the internet.  It's hard sometimes to know which advice to take seriously and which to take with a grain of salt, especially when it comes to cleaning your carpet. 
If you take the advice of some online myths,...
Can your carpet be saved from pet urine?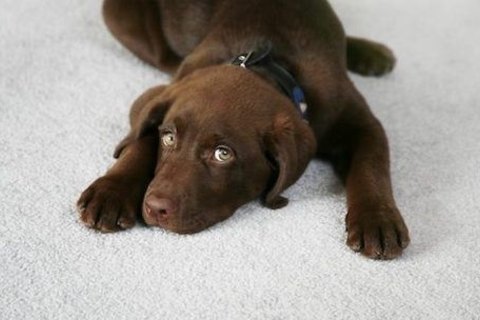 Even the best-trained pets occasionally encounter accidents, like pet urine and even worse. Often, the urine is not discovered until long after the accident. It is best to address these stains as soon as possible. Here are the most concerning the effects of pet urine on your area rug home's carpets...
Is your home clean from the inside out?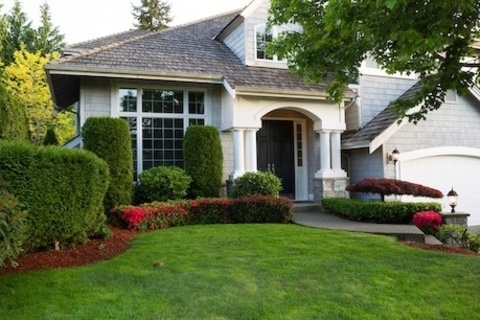 First impressions are made from the exterior of your home. Small steps in caring for your home help create a stunning impact for all who pass by.
If you want to make a stunning impression for everybody who passes you have to make sure that the first thing they see is clean. Before you even walk...
Start the new year out with clean floors!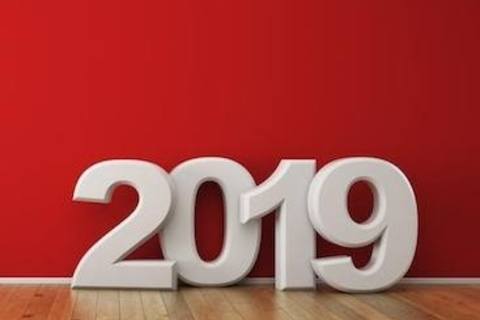 The New Year will be here before we know it and one of the best ways to ring it in is with a sparkling clean house! Sometimes it can be a little overwhelming to think of deep cleaning the ENTIRE house, so let's start with the floors! Deep cleaning from the bottom up can be almost therapeutic,...
Holiday Plants that are Toxic to Pets.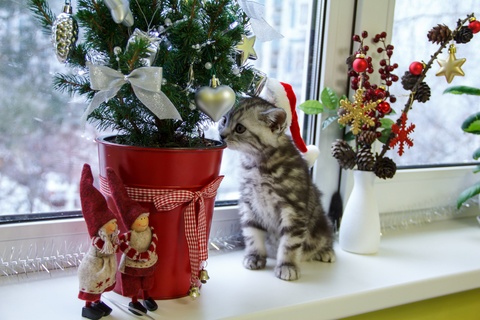 The holidays always bring good cheer, but there are few things pet owners should be aware of. While we love traditional holiday plants, some can be toxic to our furry little friends. Pets are generally curious about new things popping up all over the house, especially ones that they could potentially...
Don't Leave Your Dryer Running Unattended - Here's Why.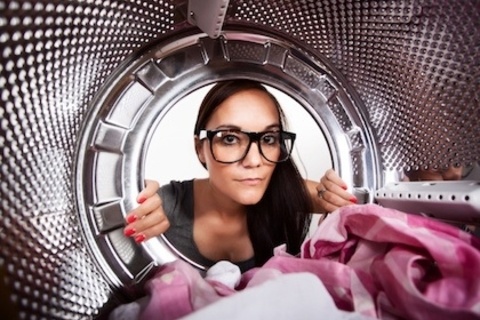 According to Consumer Reports, each year, firefighters across the country respond to around 14,630 home fires caused by clothes dryers.
"Dryer fires are responsible for nine deaths, 420 civilian injuries, and $222 million in property damage annually," says Marty Ahrens, a spokesperson for the...
Leave your vehicle upholstery cleaning to us!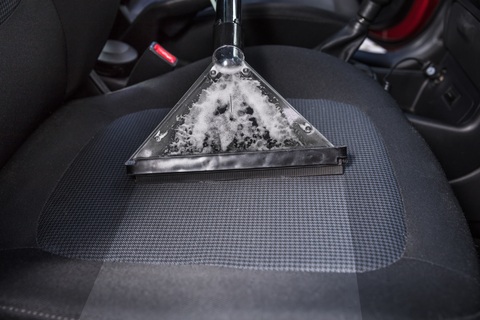 Your car can hold many allergy triggers, such as dust and dirt dander, in fact, it can house as many allergens as your than your home does. We seem to spend half our lives in our cars and even if you try very hard to keep it from getting dirty; food, dust, dander and other yucky things still get...
Your Dirty Little Secret.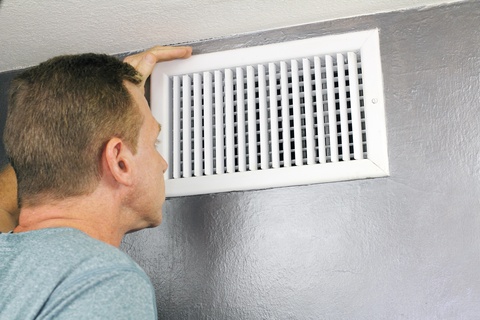 The environmental system air ducts and vents in your home are often overlooked, many cannot even recall the last time they were inspected or cleaned. According to the National Air Duct Cleaning Association, "In a typical six-room house, up to 40 pounds of dust is created each year through everyday...
Do I still need to mop if I steam clean my floors?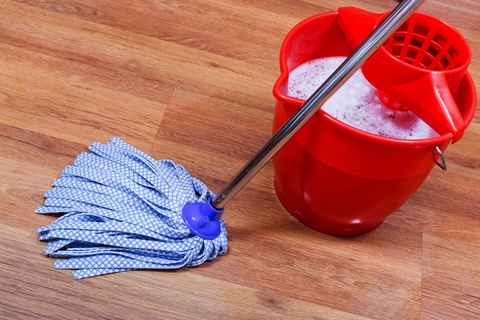 The best strategy for using steam cleaning is to use it on a regularly maintained floor. When you steam clean a heavily soiled floor, the dirt mixed with hot steam and the results are less than ideal. If your floors have been swept and mopped first, you save time and effort in the long run.
Extra...
Mildew madness! What to do about mildew on carpet.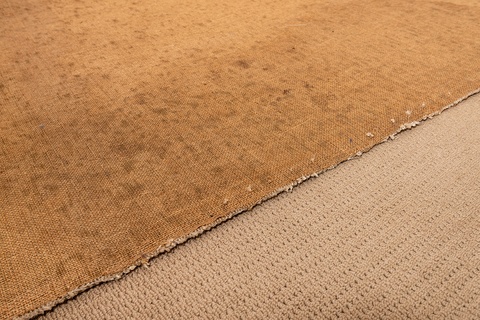 It's never fun to discover mildew growing on your carpet. If left untreated it could get you and your family sick. Mildew is a specific type of mold. While mold grows in green or black patches that reach beneath affected material; mildew grows flat and is easily removed. Mold is usually found...
Carpet Cleaning Myths Debunked.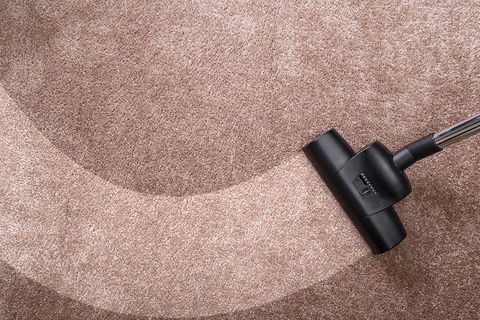 There are common misconceptions about carpet cleaning that may have left you misinformed and misguided about taking care of your carpet. Well, we're here to put those myths to rest and help you understand the facts about carpet cleaning.
Myth #1: Carpet Cleaning Shrinks Your Carpet:...
Hire a Pro When Cleaning Terrazzo Floors.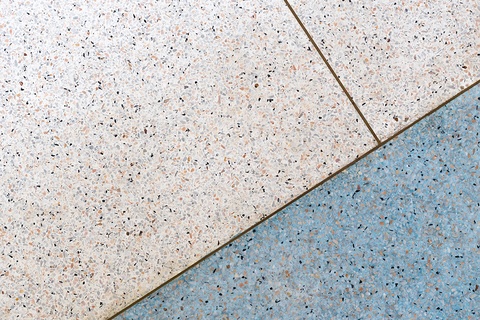 Although terrazzo floors are not actually marble, their specific cleaning requirements are very much the same. Terrazzo flooring is made from a combination of marble chips and concrete. This floor style gained popularity during Roman and Venetian times when marble was commonly used for sculptures, furniture,...
Why it is important to clean dryer vents regularly.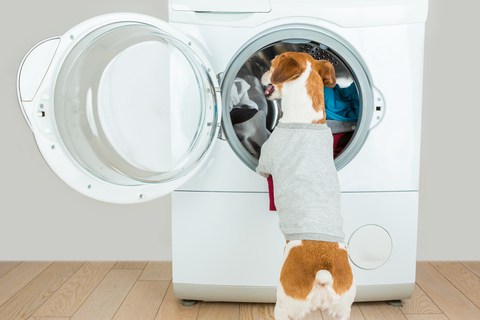 We've come a long way in drying our clothes, from outdoor clotheslines to top of the line electric dryers. Dryers give users a warm set of sheets in just a few moments versus the hours it could spend on a line, depending on the weather. Although electric dryers come with this convenience, it's not something...
Why is my house siding green?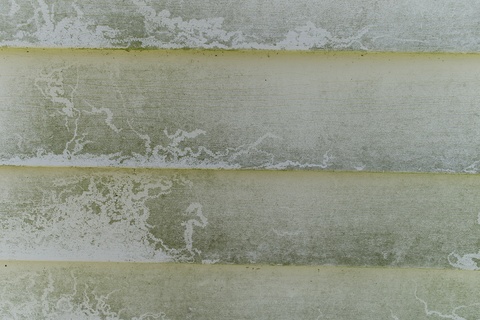 Typically, rain is a good thing, right? With fresh water falling from the sky, should rinse off our cars and our house, leaving them cleaner. Too much rain, however, often makes it more difficult to keep your home's exterior siding clean. While it's true that rain cleans a certain amount of surface...
What's Better for Allergies: Carpet or Hardwood Floors?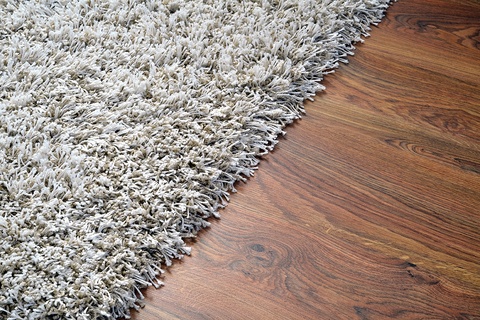 Allergy sufferers are always looking for ways to reduce the allergens in their homes so they can breath easier. The material on your floors could potentially contribute to or help reduce allergy triggers. Yes, sweeping and vacuuming can help, but you could stop sneezing fits just by changing the...
How often should my dryer vent be professionally cleaned?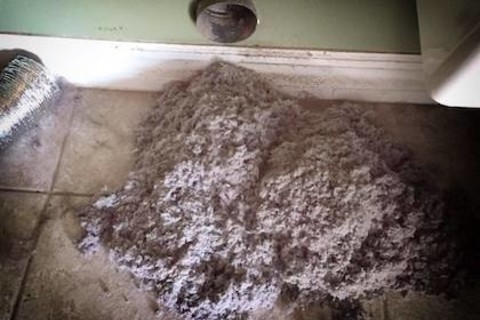 Nowadays everyone either owns or has access to an electric clothes dryer (those who yearn for the nostalgia of wooden clothespins and a natural breeze to dry their clothes need not continue reading). A dryer provides us with an incredibly faster alternative to line-drying and can still give the same...
The importance of reading your carpet, tile and grout care instructions.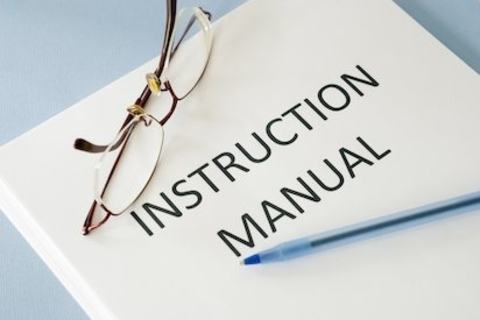 Believe it or not, most household floor cleaning products are just not designed for tile and grout. Worse, using the wrong tile and grout cleaning and sealing products and methods will actually ruin the beauty of your tile floors. Using floor cleaners that aren't designed for tile and grout -...
Whole home odor removal gives your home the perfect start to the new year.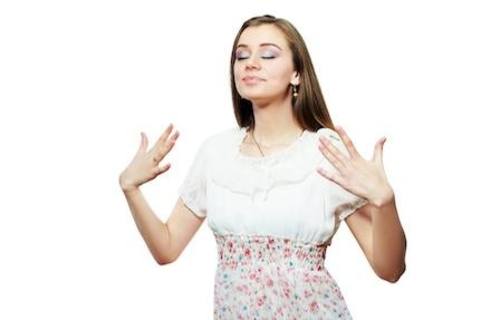 Have you ever walked in the front door of someone's home and thought "Wow! Do they even smell that?" The answer is they probably don't. Like a popular commercial for air freshener says, "they've gone nose blind." Well, 2018 is here, and it's time to make sure your home starts fresh and stays fresh! ...
Keep carpet and furniture protected during holidays.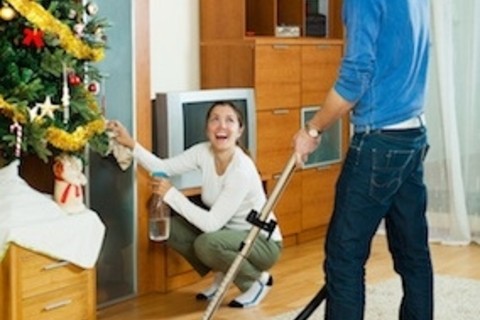 The holidays are approaching quickly, and that means time for holiday parties and family gatherings! Decorating your home for this time of year to share with family and friends always holds special moments. But with all that traffic coming in and out of your home, some not so jolly accidents can happen....
Here's why your allergies are worse inside your home.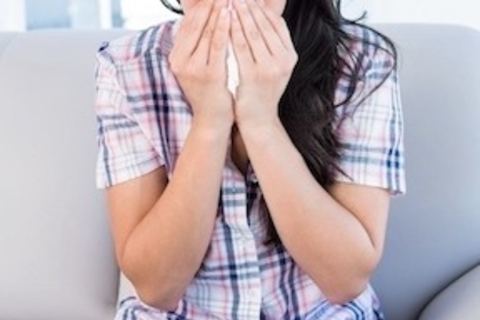 As we welcome Autumn, we also usher in the start of a new allergy season and all of the not so fun symptoms that come along with it. Allergy sufferers understand the struggle of itchy, watering eyes, sneezing, scratchy throats and stuffy noses. Medications to treat allergies fly off the shelves this...
The Dos and Don'ts of Hardwood Floor Care.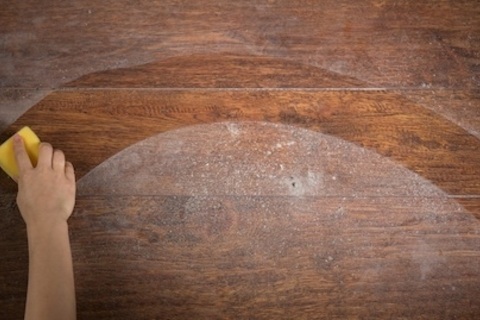 There is just something about hardwood floors that can tie an entire room together. It holds a classic feel and compliments homes nicely. Maintenance for a hardwood floor is also surprisingly low and easy to maintain. Here you will find a few key examples of the dos and don'ts of up-keeping hardwood...
Got pets? Here's how to make your house not smell like a pet store.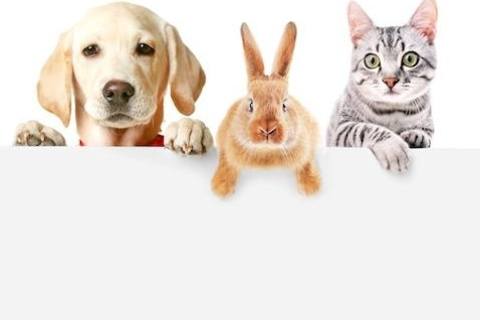 As any parent of fur babies knows, accidents happen. We all love our furry friends, but there's no mistaking the odor and stain left behind when our four legged pals can't make it outside in time. Cleaning up these accidents immediately helps treat the issue on a surface level. However, as all carpet...
How can I prolong the life of my mattress?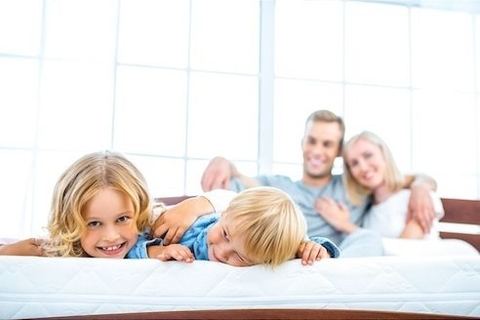 Buying a new mattress is a significant purchase, so it only makes sense that taking specific actions to extend the life of your mattress is an excellent way to protect your investment and save money. 
Below are just a few tips on how to give your mattress the longest life possible:
1. Use a...
Urine and Your Floors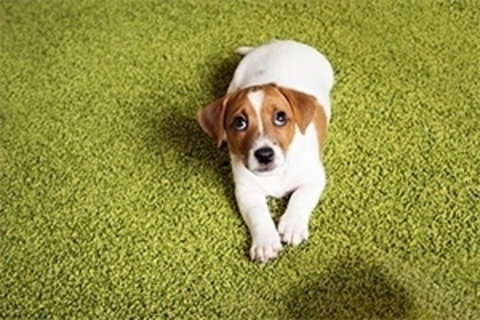 While not to the most exciting topic to discuss, pet urine and human urine are issues that everyday people face - from our furry family members to our human babies, children, and anyone suffering from incontinence - tackling the problem of urine cleanup requires specific techniques designed to address...
Buyer beware of low cost unlicensed carpet cleaners.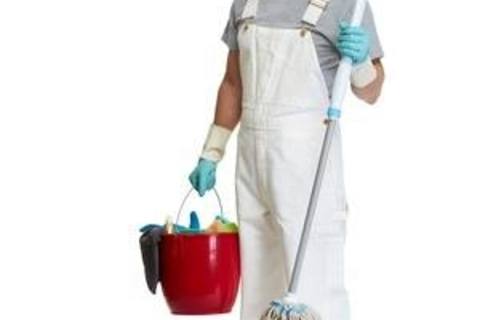 You wouldn't hire an unlicensed doctor and trust him with your health, and you wouldn't hire an unlicensed tax preparer and trust her with your money - so why risk hiring an unlicensed or uninsured carpet, flooring or furniture cleaner and trust them with the safety of your home and family? 
When you...
4 Easy tips to keep upholstery clean between deep cleanings.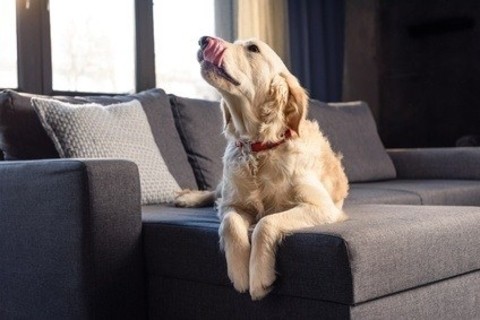 Of all the surfaces in your home that require routine, professional deep cleanings, your upholstery is the one that demands the most upkeep. Upholstered furniture typically doesn't get as much attention as it needs, but it should. Here are a few helpful tips to keep your upholstery as clean as possible...
Why can't I get the cigarette smell out of my house?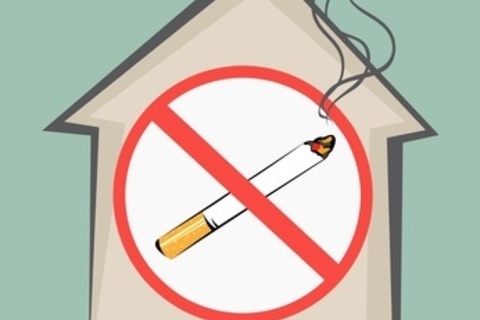 The same nicotine in tobacco that stains your skin and teeth leaves dingy yellow stains on your walls, furniture, and carpet. Homes and apartments inhabited by indoor smokers often have brown or yellow stains and streaks on walls and furniture from the buildup of years of cigarette smoke. These homes...
Another happy Gator Clean customer!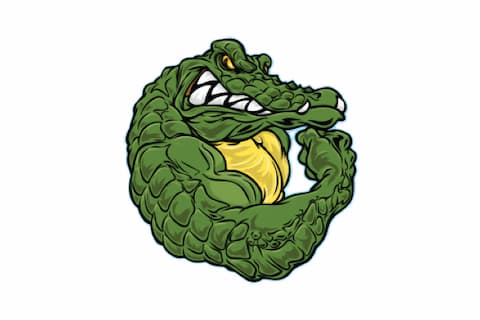 Another happy Gator Clean customer! We love our customers!
Help! My house smells no matter what I do!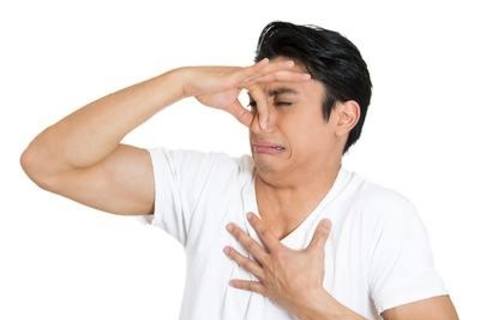 Have you ever walked in the front door of someone's home and thought "Wow! Do they even smell that?" The answer is they probably don't. Like a popular commercial for air freshener says, "they've gone nose blind."
Household odors that you may have "gone nose blind" to may include pet odors, pet urine,...
Kawasaki Disease & Carpet Cleaning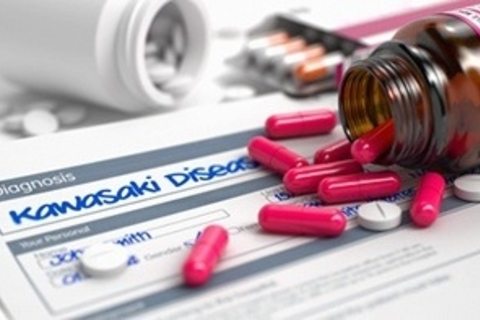 Kawasaki disease (also known as Kawasaki Syndrome) is a rare but very serious illness that mainly affects young children. The media has on many occassions implied a connection between Kawasaki Disease and carpet cleaning. Understandably parents are rightly concerned about any threat to their...
Why is my grout so dingy when I mop constantly?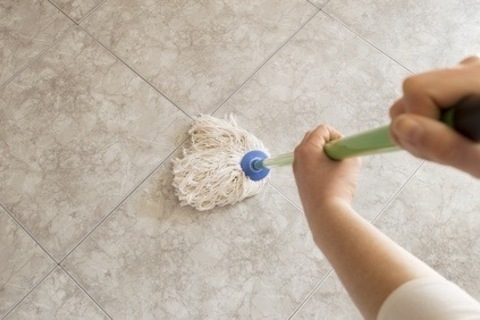 Once your tile flooring has been professionally cleaned and sealed, there are certain precautionary measures you're going to want to take to keep your tile in pristine condition until your next cleaning. Tile is vulnerable to food stains, dirt, and dust as well as mold and mildew in areas that are damp....
What's the best way to reduce allergens in Central Florida?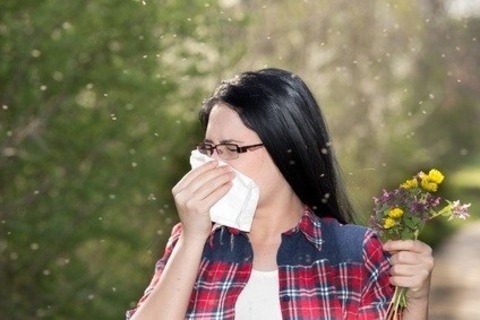 As most Floridians know, "allergy season" can strike at any time - along with all of the not so fun symptoms that come along with it. Allergy sufferers understand the struggle of itchy, watering eyes, sneezing, scratchy throats and stuffy noses. Medications to treat allergies fly off the shelves this...
What is Encapsulation Cleaning?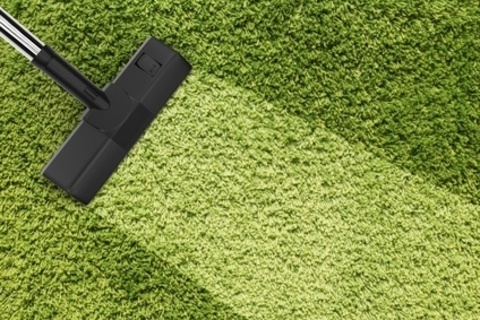 Encapsulation cleaning (or "encap") is a cleaning method that fixes common commercial carpet cleaning problems by eliminating recurring wicking and spill stains. A crystallizing polymer encapsulates carpet soil, so routine vacuuming extracts the soil without leaving a sticky residue.
Most dry soil found...
How Often Should You Pressure Wash Your House?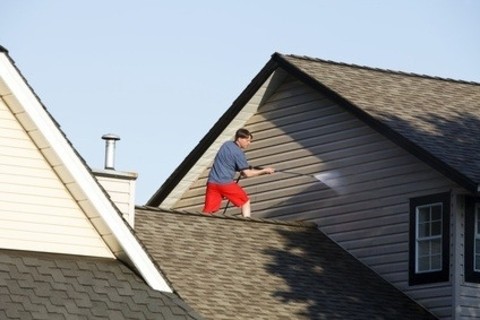 Pressure washing can be a daunting task – especially if you have no idea how often you should have it done. Pressure washing the exterior of the home too often in a short span of time runs the risk of doing damage. Pressure washing it too little, causes the surface to degrade and look dirty and unkempt....
Why does it smell like smoke when turning the heater on in my home?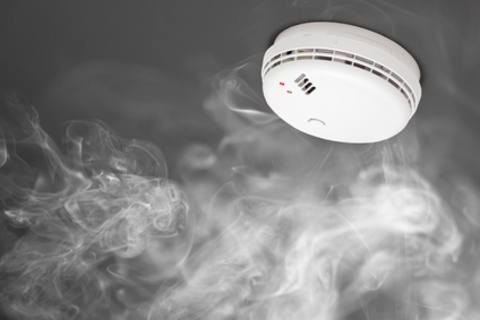 When temperatures begin to drop, we commonly get calls from customers about a burning smell when the heat is turned on for the first time. Usually, it is nothing to worry about, but it is good to know what the possible sources of any "smoke like" odors may be.
Dust in your central heating and...
Holiday plants that can be toxic to your pets.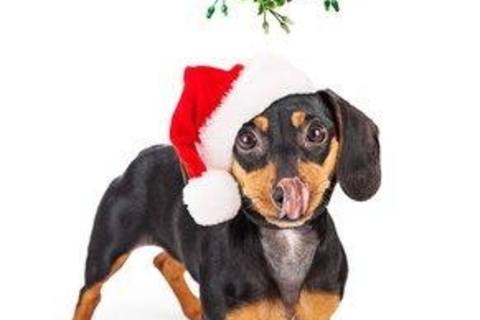 Happiness and cheer are in the air for the holidays; but there are few decorations pet owners should be aware of. While we love the traditional holiday plants that accent our shiny decorations, some can be harmful to our furry little friends. Pets are naturally curious about new things popping up all...
DIY Carpet Stain Cleaning Hacks You Won't Believe Actually Work.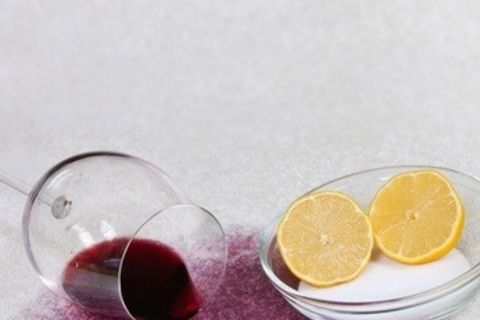 Sure, regularly scheduled professional carpet cleanings are vital to the health of your home and carpet, but did you know you can find solutions in your kitchen cabinets to tackle common stains between cleanings?
Here are a few common stains and some common (and some not so standard) solutions for removing...
Tile & Grout Color Sealing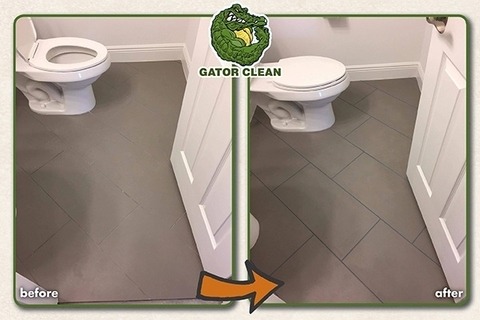 After Gator Clean finishes cleaning your tile, we can apply a finishing coat of color tile sealer. This tile color sealer is essential to protect your grout and create a stain-resistant surface. Gator Clean's clear tile sealer and grout...
How to Remove Blood Stains from Carpet?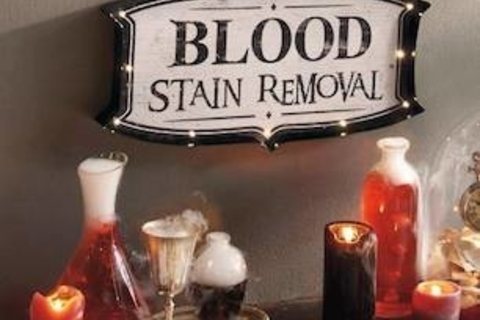 How to Remove Blood Stains from Carpet?
Oh, Halloween. With anything from gum, candy, and chocolate to other "accidents" Halloween messes can be a nightmare to clean-up, especially on a beautiful white carpet. Whether you've thrown a Halloween party that has left behind so much fake blood that your...
Berber Carpet Care, Tips & Tricks.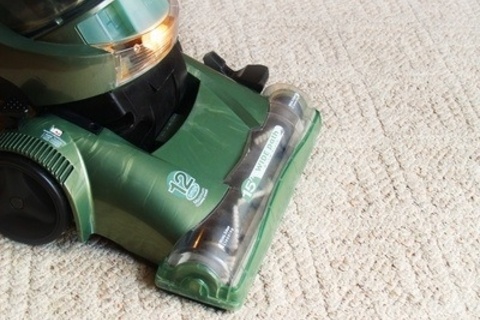 Some people love it. Some people hate it. But, Berber carpet is more popular than any other style and has unique features that require specific care. It's important to enjoy your Berber carpet and to be educated on how to properly care for it.
The biggest reason Berber has such unique care requirements...
5 Nasty Things That Call Your Mattress Home.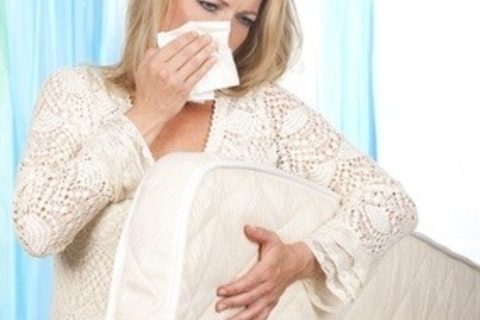 On average, every person spends one third of their lives in bed, which just so happens to be the dirtiest object in your room. That means that you've probably been inhaling and rolling around in a combination of some pretty nasty particles. These could include dust mites, fungal spores, bacteria, flame...
Mysterious Stains on Carpet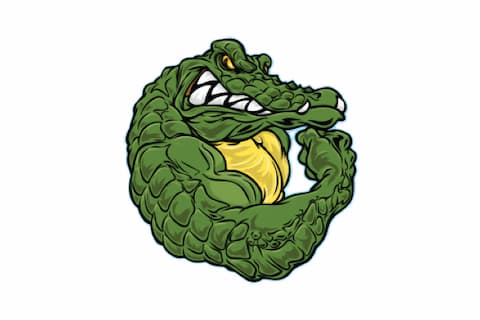 Mysterious Stains on Carpet
Article Originally From Michigan State University
Benzoyl Peroxide - Yellow or Orange Spots: This strong bleaching chemical is used in...
Green Tips to Removing Mold From Your Siding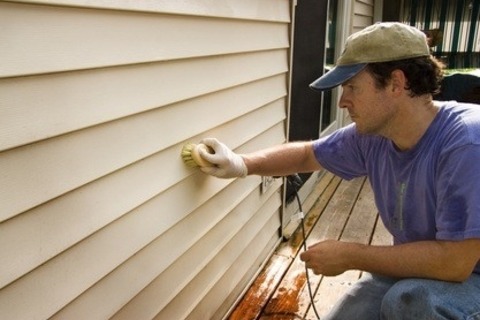 You may think that the only way to remove mold from your vinyl siding is by using a pressure washer. A pressure washer is one of the simplest solutions, but it's not necessarily the best one. If you're looking for natural or "green" alternative cleaning methods, we've developed two great solutions that...
Why are pet urine stains so difficult to get out of carpet?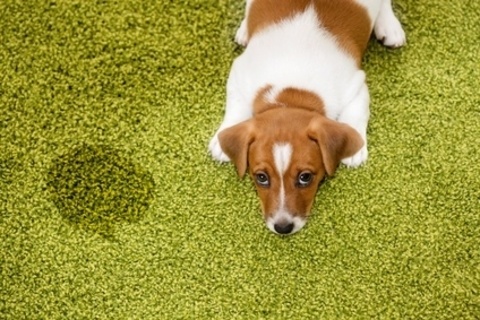 As any parent of fur babies knows, accidents happen. We all love our furry friends, but there's no mistaking the odor and stain left behind when our four legged pals can't make it outside in time. Cleaning up these accidents immediately helps treat the issue on a surface level. However, as all carpet...
Why Dryer Vent Cleaning is Extremely Important.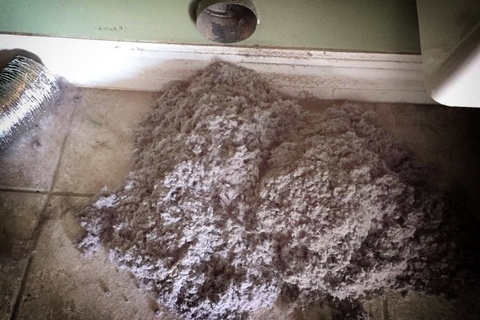 According to the National Fire Protection Association, dryers were the cause of more than 18,000 U.S. home fires last year. Lint and other debris can build up in your dryer hose and vent duct, reducing air flow, backing up exhaust gases and eventually...
Easy Tips For Maintaining Tile And Grout Between Professional Cleanings.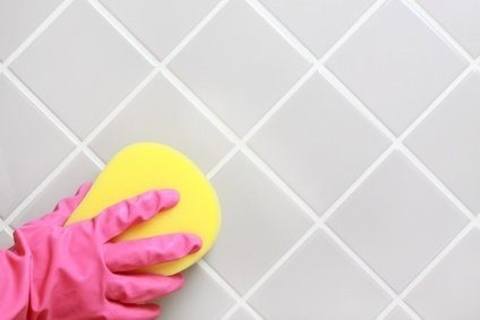 Once your ceramic tile flooring has been professionally cleaned and sealed, you're going to want to take precautionary measures to keep your tile in pristine condition until your next cleaning. Tile is vulnerable to food stains, dirt and dust as well as mold and mildew in areas that are damp. Here are...
Yelp! Can it always be trusted to give unbiased reviews of contractors?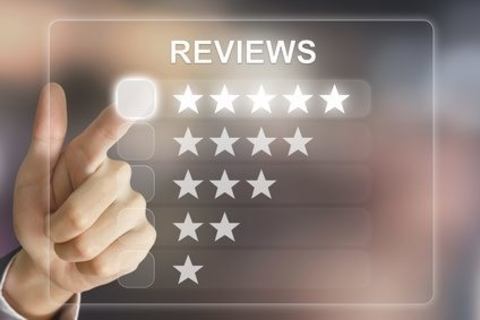 When it comes to relying on the forthrightness and honesty of anonymous strangers for decisions like choosing a restaurant, nail salon or dry cleaner, Yelp can be a quick source for a quick review in a pinch. For much more serious decisions, however, like the hiring of a contractor to perform work in...
Keeping Carpet & Tile in Good Condition.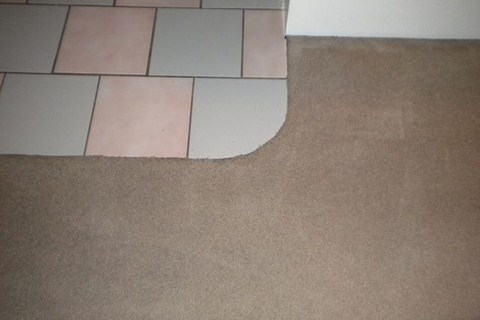 The condition of carpet and tile throughout your home are of utmost importance to your health, comfort and safety. Often we get so busy that we begin to overlook our carpet and tiles, or simply have them steam cleaned a couple times a year.
Regular vacuuming (especially in the summer months) has been...
May is National Allergy Awareness Month.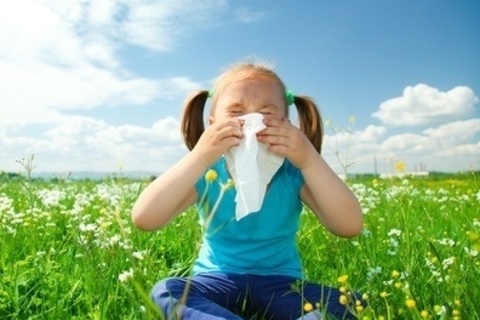 As we welcome in the month of May, we also usher in the start of allergy season and all of the not so fun symptoms that come along with it. Allergy sufferers understand the struggle of itchy, watering eyes, sneezing, scratchy throats and stuffy noses. Medications to treat allergies fly off the shelves...
Carpets: Why it's always important to stretch.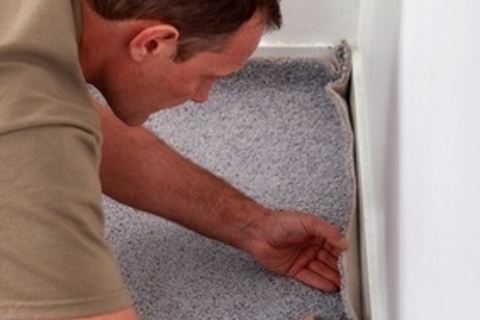 When carpeting is installed, it is anchored to the sub-floor using tacking strips. Through regular wear and tear in areas of your home that are high use the risk is high for the carpeting to pull away from these tacking strips, causing wrinkles, tripping hazards and lifting.
In some cases, high traffic...
Why is Upholstery so much harder to clean than carpet?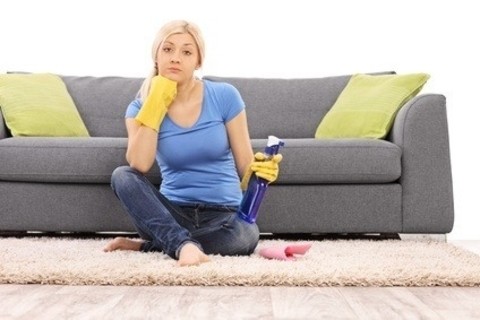 Unlike carpet cleaning, which requires a standard deep cleaning process and then drying, upholstery cleaning includes working with various delicate fabrics, specific cleaners for different types of fabrics and assessing any stains and spots.
First, with upholstery cleaning, we pre-condition the fabric,...
Beware of the Craigslist Hacks!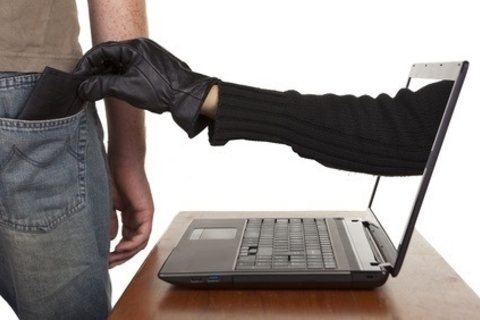 When someone becomes a victim of a Craigslist scam, whether it's through purchasing a product, falling for a fake job opportunity of hiring what appears to be a professional service provider, they are hit hard and the experience is not soon forgotten.
The staff of Craigslist doesn't try to cover...
Fight The Fluff!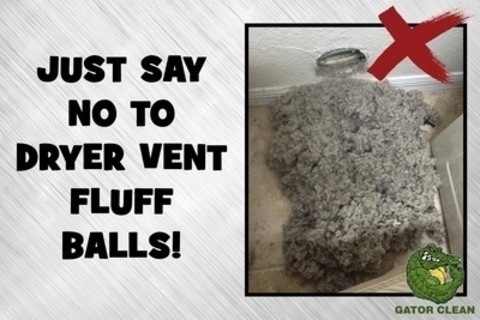 Take a look at this frightening fluff ball we pulled out of a dryer vent in Ocala. This is what's hiding in your duct work! These balls of lint not only cause your dryer to work harder, costing you more money on your utility bill...but it's also a fire hazard! Fight them with Gator Clean!
Do I really have to pay extra to treat pet stains?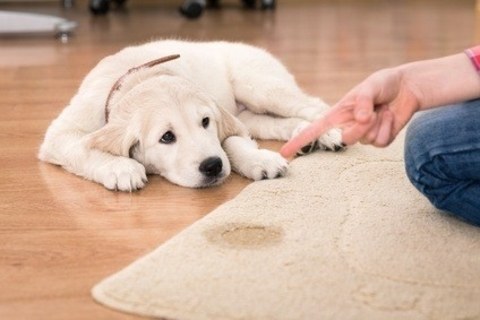 As any pet parent knows, accidents happen, and while we all love our furry friends, there's no mistaking the odor and stain left behind when our four legged pals can't make it outside in time. Cleaning up these accidents immediately when they happen can help treat the issue on a surface level,...
It's Time to Ditch Your Old Mop for a Microfiber Mop and Here's Why.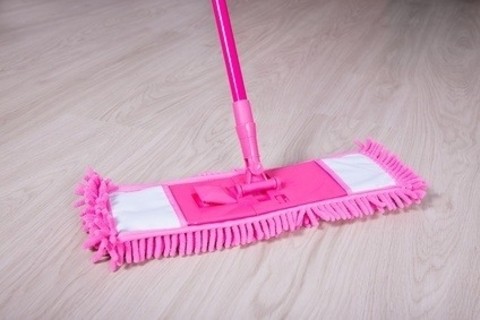 Do you have tile or wood floors? Chances are you mop them, at least once a week (but hopefully more often). Those bulky mops with strings hanging out are very heavy, and the fibers go everywhere! More than that, they're not really effective at cleaning anything; they tend to simply spread germs around....
Why do we charge you to move your furniture?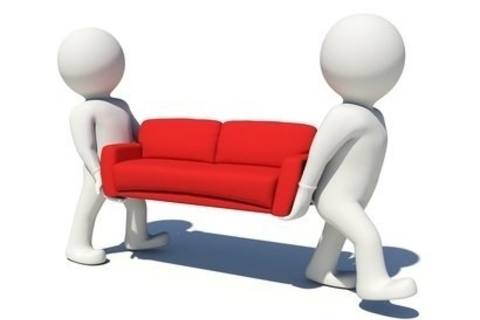 When it comes to getting the most professional and thorough floor cleaning service for your home, you're going to want absolutely every aspect covered and protected and most of all, super clean!
Before your carpet and flooring cleaner arrives, you can plan ahead by moving some of the larger items in...
You'll Never Wear Your Shoes in the House Again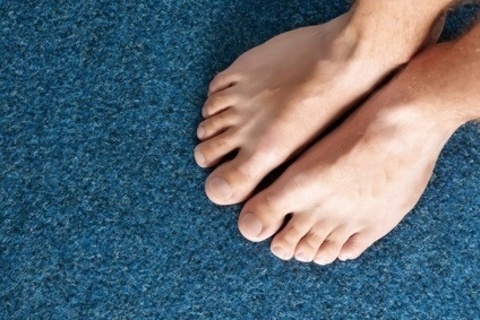 Many people go through life and never think of this: what kind of invisible, disgusting nightmares are on the bottom of your shoes? Think about your day and the places you go and your kids go, everything you've stepped in at gas stations, parking lots and bathrooms. Ugh. Our shoes take a beating from...
You Get What You Pay For With Carpet Cleaning Too.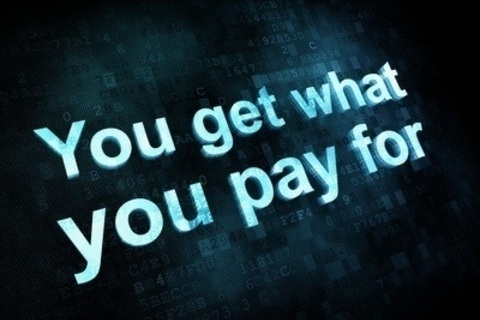 "Why are you so expensive? I found another carpet cleaner who said they could do my whole house for $79." Here at Gator Clean, we get asked this question often. Those $79.00 specials aren't really all that great of a deal, once you dig in to the fine print.
It happens to customers all the time; you...
Why You Should Take Yelp Reviews with a Grain of Salt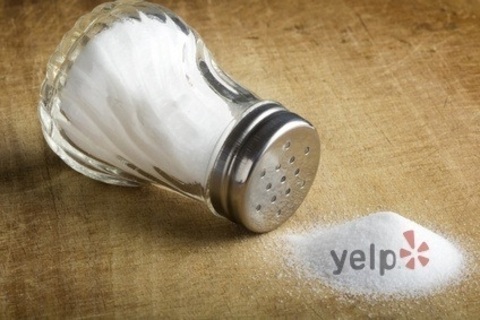 Over the years people have come to use Yelp to find out about how good a restaurant or local business is before they decide to become patrons. Several 5 star lengthy reviews at the top of the page will help a business attract new customers, while negative 1 star reviews may deter new and previous customers...
Checklist for a Clean Holiday Party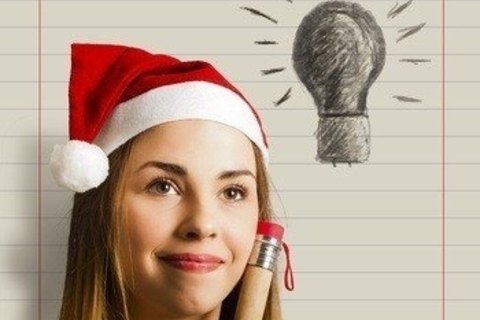 Has your home been chosen to host the holiday party this year? The secret to a nicely cleaned home is a good plan and consistency. But, of course around the holiday season, schedules and plans can be hard to keep. With events, gatherings, gift giving and more - staying focused can be difficult by...
Ozone Shock Treatment Is The Best Thing You Can Do For Your Home.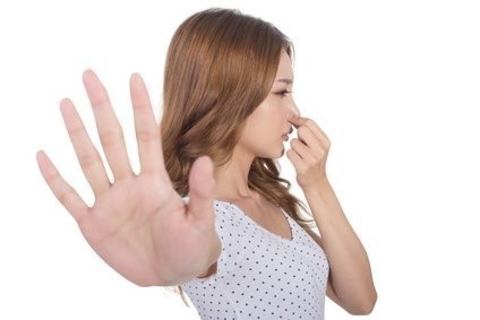 There are countless ways to cover up odors, from deodorizing to air fresheners, and surface cleaning, but for odor removal that is permanent and uses no chemicals or cover ups, ozone shock treatment is a guaranteed way to eliminate tough odors for good.
Ozone shock treatment takes the ozone process...
Deep Cleaning Your Tiles is Good for Your House and Your Health.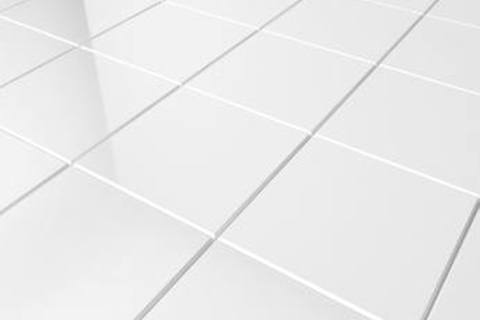 When it comes to basic architectural components of a home that make it attractive and comfortable in bathrooms, kitchens, hallways and even outdoor patios, you can't go wrong with tile. Tile looks fantastic, lasts a long time and is durable and easy to clean. But even with tile, you're not completely...
How to Know When Your Carpet Needs Restretching.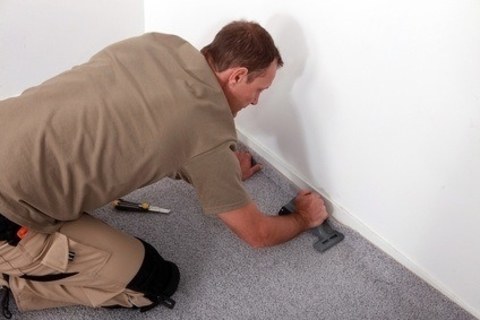 Are you experiencing wrinkles, bumps, or ripples in your carpet? This is from the carpet becoming loose as time goes by. Gator Clean uses specialized tools called a power stretcher and a knee kicker to restretch your carpet and pull it tightly for a nice, smooth finish.
Once pulled tightly, the excess...
Treat Your Vehicle to a Brand New Clean!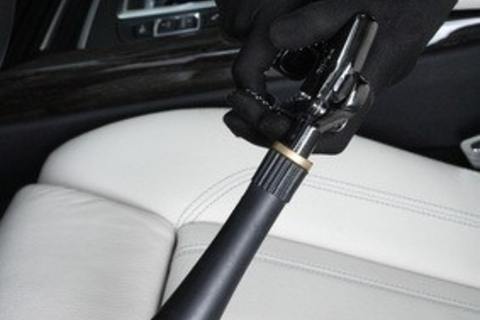 Did you know that your car can hold just as many or more allergy triggers, dust and dirt than your home does? Lets face it, some of us practically live in our cars and even if you are doing all you can to keep it clean, dirt, food, dust and other surprising things still get caught in all the tiny...
These Holiday Plants Can Be Toxic to Your Four Legged Friends.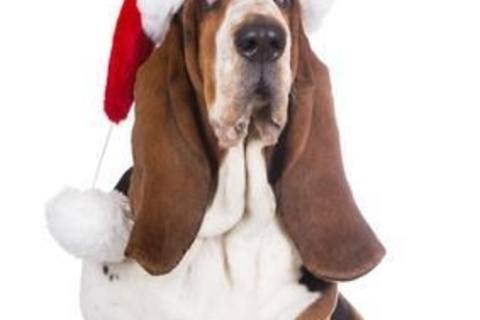 The holidays should always bring good cheer, but there are few decorations pet owners should be aware of. While we love the traditional holiday plants that accent our shiny decorations, some can be harmful to our furry little friends. Pets are naturally curious about new things popping up all over the...
Hardwood and Laminate Floor Cleaning, The Right Way.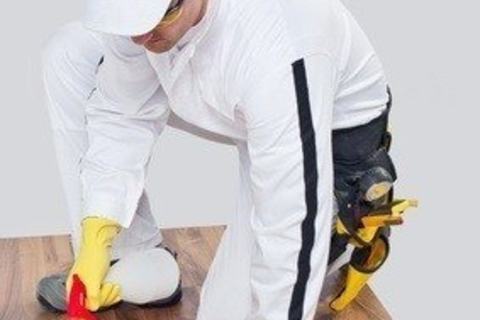 Usually, when it comes to cleaning hardwood and laminate flooring, the broom and mop routine is enough to get by from day to day on the surface. But did you know that deep down in your hardwood and laminate flooring, there are dust contaminants, ground in dirt and chemical damages that you may not see?...
"Can we talk seriously a moment about a sensitive subject?"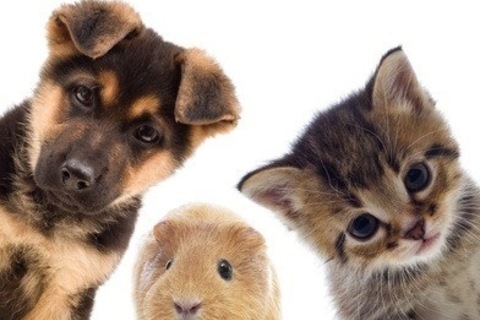 There's just a few points I'd like to make:
There's way too much talk about getting rid of pet odors.
We pets aren't the big problem. It's you.
How much of your hair and dead skin fall off and end up feeding those stupid dust mites down here in the carpet? They don't make deodorant sticks small enough for those guys.
And the cigarette smoke, good lord!
There's days I wouldn't dream of walking into your bathroom. Grandpa ain't such a great shot anymore.
And that time you ran over the skunk! You shoulda left the convertible's top down when you drove through that car wash.
I read a few tips about using baking soda, charcoal and other natural air fresheners to absorb odors, but let's get serious!
How about spending some of that money you're saving by not buying premium dog biscuits and hire a professional cleaner to really get rid of the human odors? It's a health issue too, you know!
Why You Shouldn't Trust Your Carpet With Unlicensed and Uninsured Contractors.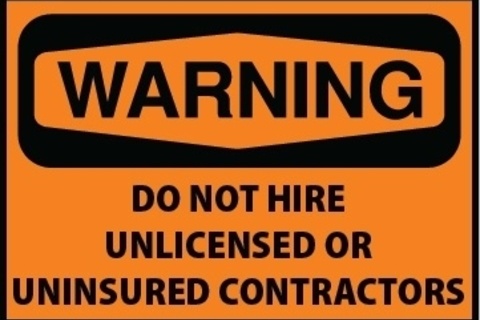 You wouldn't hire an unlicensed doctor and trust him with your health, and you wouldn't hire an unlicensed tax preparer and trust her with your money - so why risk hiring an unlicensed or uninsured carpet, flooring or furniture cleaner and trust them with the safety of your home and family?
When...
Meet the Nasty Critters Living Inside Your Mattress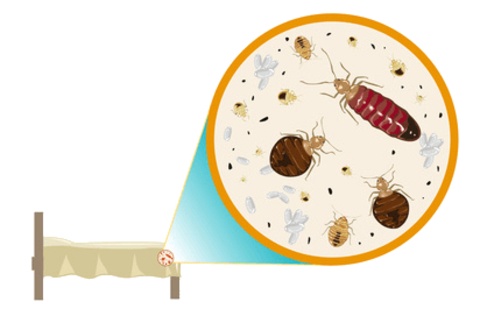 Did you know that the very mattress you count on each night for a good night's sleep could be crawling with some pretty nasty critters? According to a CNN report, the mattress can be a jungle of dust mites...
Caring For Your Oriental Rug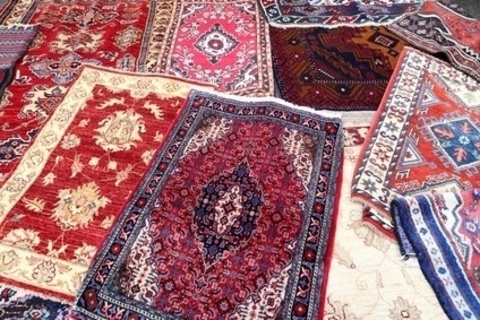 Area rugs are a great way to add unique charm and beauty to a room or out door space. None is as stunning as a handmade Oriental rug. With intricate colors and patterns, rugs have been used for hundreds of years. Many have been passed down through generations and many pay top dollar fine oriental rugs....
Is your grout discolored or is it just dirty?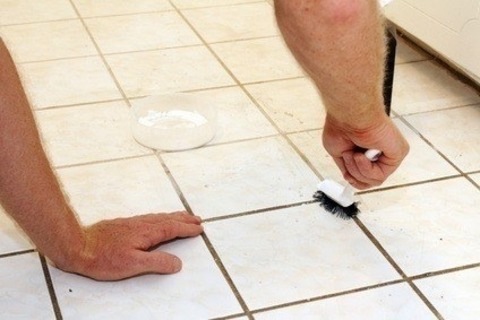 Grout is common in many homes, in tiled areas like bathrooms and kitchens. You've probably noticed that your grout is getting a gray tinge, or it just looks like it's filthy! When no amount of cleaning can change the grout color back to white, that's when you know your grout is just discolored.
You've...
Why All Natural Cleaning Is Important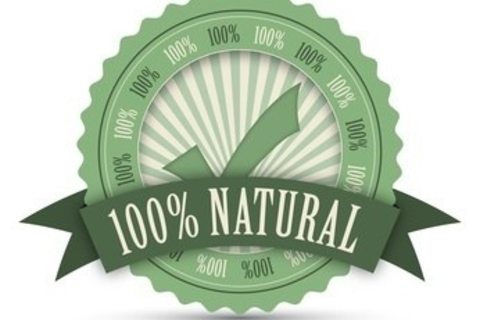 There's nothing like a freshly shampooed carpet to brighten your house and breathe new life into the room. Do you know what is in commercial carpet cleaners and what dangers may be left behind once the carpet cleaning crew leaves? Many commercial carpet cleaning solution are full of toxic chemicals...
Balding - It's not just a problem for hair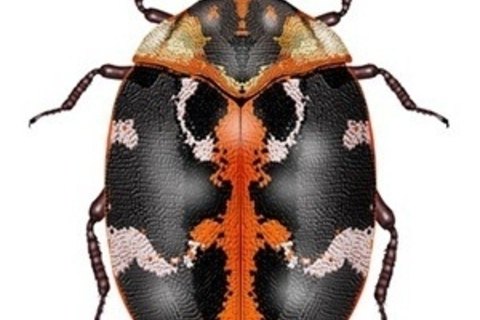 Have you noticed bald patches on areas of your own carpets, or on the carpets at someone else's house? With the fibers missing, the patches look like bald spots and often there are small bits of what appear to be shreds of wood or paper near the bald areas.
Wondering what these bald patches are? Well,...
Tips for Tackling Carpet Stains from Football Parties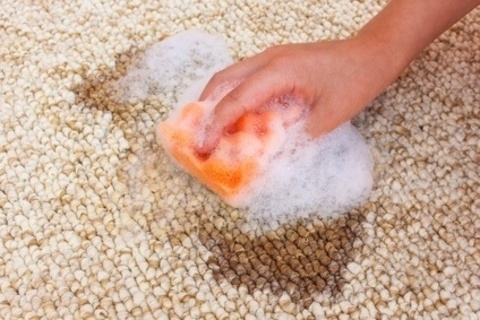 There's a change in the air, the smell of food on the grill, smoke rising from the backyard fire pit and the vibrant colors of fall in Florida (your favorite team's jersey) - football season is here! Arguably the best time of year in Florida.
Of course, football season wouldn't be complete without the...
A Clean Home Doesn't Stop At The Front Door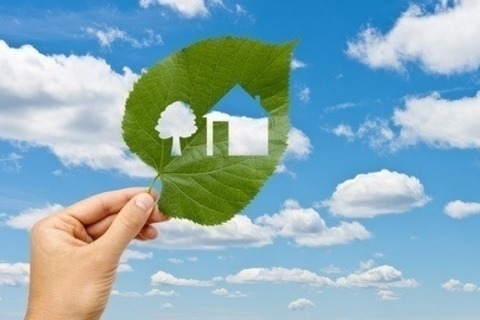 A clean home is a beautiful home! If your home is your castle, then the outdoors must be your kingdom. In a way, we rule over all wildlife and woodland creatures. What we do in our home and around it directly affects our furry, feathered or scaly citizens. Most of us do not want to intentionally harm...
Ozone (O3) is a USDA ORGANIC label approved sanitizer!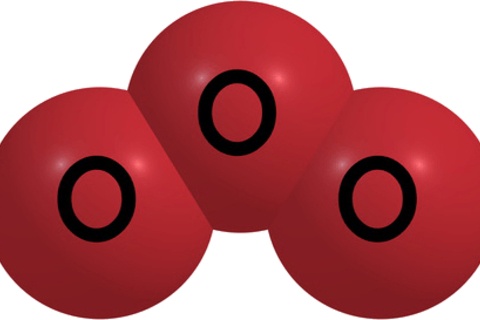 Did you know that activated oxygen, (aka ozone or O3 gas) has been approved by USDA Organic Label program as a sanitizer in both its aqueous and gaseous forms? That's right. Oxygen in its purest form is now a chemical free solution to eliminating toxic chemicals, bacteria, mold and fungi from the carpeting...
Is it safe to use Febreze to cover up odors?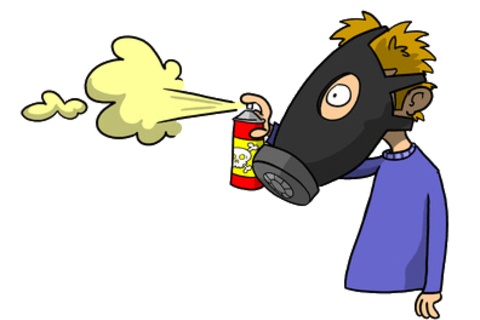 Febreze is one of the most common products used in the home in an effort to cover up odors. It provides a temporary solution for household odors, but is the use of Febreze really safe?
According to Care2 the Environmental Working Group (EWG)—an American-based non-profit that advocates for health protection—...
How to make doing the laundry a little less painful?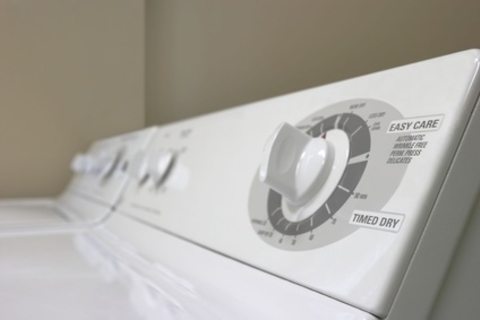 Cleaning the dryer vent may seem like an insignificant task, but did you know the Consumer Products Safety Commission estimates that there are an estimated 16,500 fires, 12 deaths, and 350 injuries associated with clothes dryer fires every year?...
VOCs and MVOCs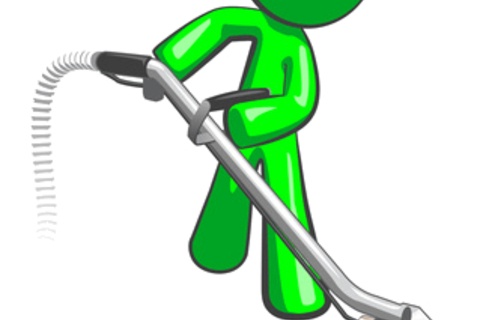 Have you ever wondered what is actually living in your carpet that the deep cleaning of carpets and the elimination of dust mites and common allergens includes?
The two main components are called VOCs and MVOCs that are living in your home and posing a threat to your health if you have carpeting that...
First Impressions are Everything: Why Routine Carpet Cleaning Is Good for Your Business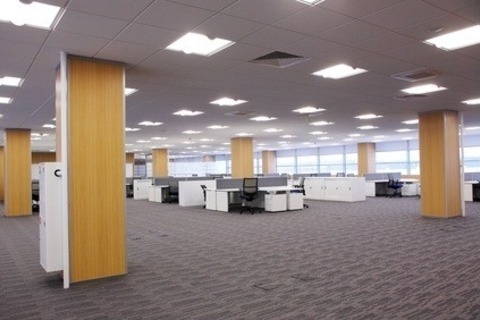 All good business owners know that the first impression is the lasting impression, so giving off a clean, well maintained look in your office, retail store, gym, medical facility or any other business, is vital at all times. A huge aspect of that first impression comes from the cleanliness and appearance...
Carpet and Allergies: Debunking the Myth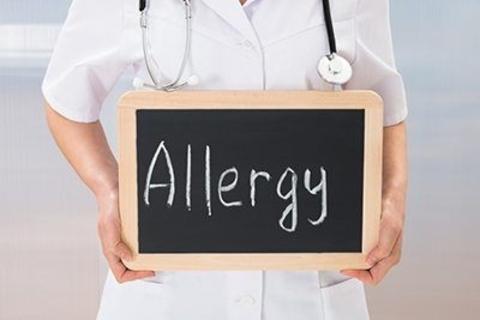 Carpet has gained quite the reputation in the past decade, fueled by a multitude of baseless assumptions. But is there truth behind the rumors about this very popular flooring option? With a little investigation you'll find many assumptions are myths – making carpet a viable flooring option that can...
Looks are Everything! Jazz Up Your Homes Exterior!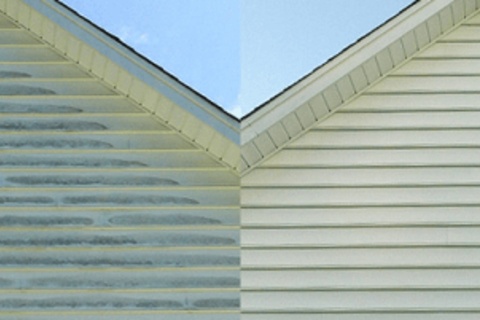 A house isn't clean until it is clean from the inside and outside. You want your home to make a stunning impression on all who pass by. The exterior of your home is where you make your first impressions, that's what people see before they ever enter your front door. There is a way to make your house...
Dirty Air Ducts: Your Home's "Invisible" Issue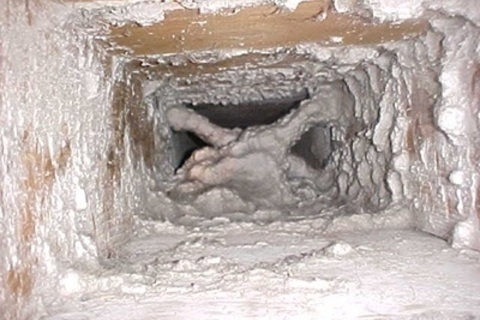 Your air ducts are the "lungs" of your home. Your heating and cooling system takes air in and "breathes" air out, recirculating several times throughout the day and night. According to the National Air Duct Cleaning Association (NADCA),...
Lake Square Mall Gets A Fresh Look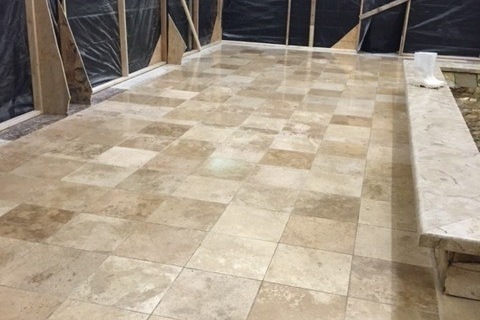 The Lake Square Mall, Leesburg's great gathering space! The mall is a bit of a local landmark, and in recent years, not for good reasons. The mall was showing it's age and empty storefronts were common. But this is all changing! The mall (along with it new owners) has embarked on a journey of revitalization....
Carpet Cleaning Scams are on the Rise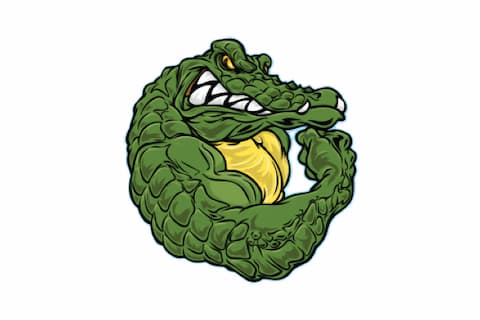 "When it comes time to cleaning your carpets, how can you make sure no one walks all over you?"
In a Dateline NBC Hidden Camera Consumer Alert, a consumer by the name of Larry Gerdis simply wanted to get his carpets cleaned. He had his carpets cleaned every year, so when he received a coupon in the...