Stone Cleaning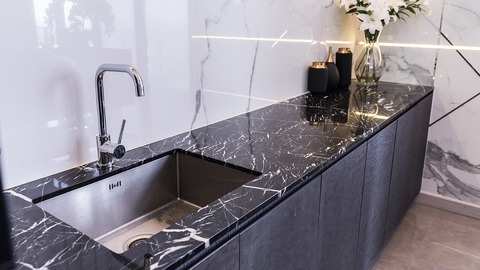 Gator Clean is also your go-to source for natural stone cleaning in Lake County. If you are looking for a professional stone restoration company, then Gator Clean is your choice to get the job done.
Gator Clean has performed stone care and restoration for hundreds of homes and business with services such as marble restoration, in addition to several other types of stone.
Are you looking for a mirror-like shine to your stone? How about a subtle semi-gloss finish? Perhaps a matte stone finish? Whatever the finish or polish level you are trying to go for, Gator Clean can make it happen.
Higher traffic areas of stone floors commonly have wear marks, stains, and scratches. Gator Clean can remove these blemishes by honing your marble and other natural stone surfaces. After honing, we polish the area to the finish of your choice. The final product is perfect as if it was just installed!
Call Gator Clean today at (352) 508-4556 or fill out our handy Free Quote Request Form for an estimate on stone and marble cleaning!