Vehicle Upholstery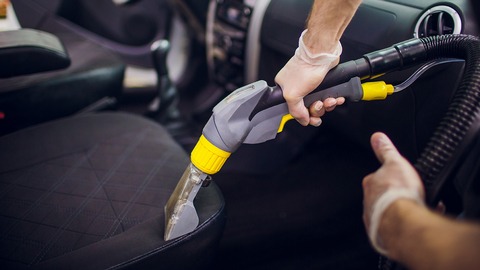 Dirt, soil, debris, grass, and other contaminants are tracked into your vehicle daily. Some may believe only the floor mats in your vehicle get dirty, but this is not the case. Oils from your hair and hands, for example, also affect your vehicle's upholstery. Gator Clean takes what they know about indoor fabrics and uses that knowledge to clean your vehicle's interior. Gator Clean specializes in complete vehicle cleanings for cars, trucks, motor homes, and boats. We not only clean the floor mats in your vehicle but we also thoroughly clean the upholstery and leather found throughout. When we are done cleaning your vehicle, your interior will look like it did the day you bought it!
Gator Clean utilizes hand-held tools designed to clean corners and crevices that other competitors' devices cannot. We guarantee results! Our vehicle cleaning experts use powerful truck-mounted steam cleaning systems to complete the job. Our technicians clean your vehicle in the comfort of your driveway and will have your vehicle's interior squeaky clean and ready to go by the end of the day, available for pickup!
Call Gator Clean today at (352) 508-4556 or fill out our handy Free Quote Request Form for an estimate on Vehicle Upholstery!